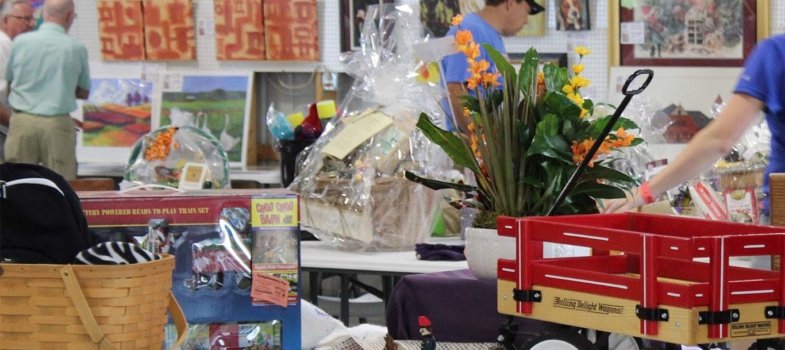 Join us as we celebrate the annual Labor Day Auction… one of the must-attend events of the summer!
From homemade treats prepared by the Amish community to hand-made quilts, from original art to sports memorabilia, the Auction has something for everyone. And new this year is a drive-thru option for those delicious Amish-made treats –chicken BBQ, ribs, whoopie pies and more. Watch for more information to come about this new and exciting feature.
What makes this year even more special is that Hospice & Community Care is celebrating its 40th anniversary. For forty years, we've provided exceptional care and comfort to tens of thousands of patients and families in Lancaster and York Counties, as well as parts of Adams, Berks, Chester, Cumberland, Dauphin and Lebanon counties.
Because of the generous support of auction-goers through the years, the Labor Day Auction has raised millions of dollars to help patients and families receive care and comfort while coping with a serious illness, facing end of life or loss. This year is no different and we hope we can count on seeing you there!
Thank you for supporting our 40 years of care.