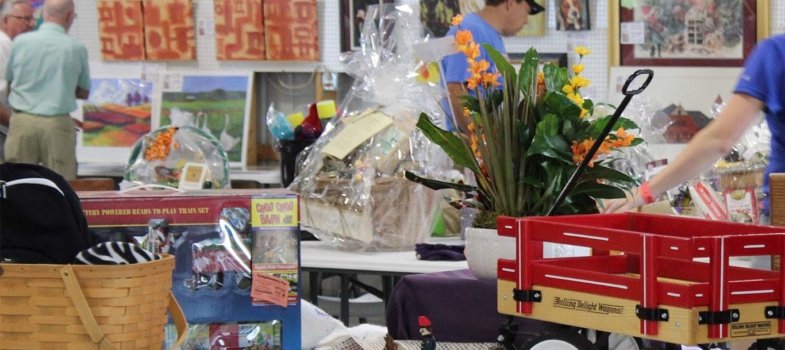 Thanks to the generosity of the community the 2019 Labor Day Auction raised $870,000!!
Thank you to our presenting sponsor, Turkey Hill Dairy, for your continued support!
These funds will be reinvested into care and support for patients and families receiving hospice, palliative and supportive care and grief support through the Pathways Center for Grief & Loss.
Fun Facts about the Auction
$103,000 was raised on Saturday
$287,500 was raised on Monday
$290,500 was raised in sponsorship
A record 3,344 bidders came out to the Auction over Labor Day weekend…you purchased items, ate food, shared your stories and spent time with us.
79 companies sponsored the Labor Day Auction – thank you to our top sponsors: (Presenting) Turkey Hill Dairy; (Leadership) Blue Ridge Communications, Engle Printing & Publishing, Family Owned Markets, WIOV & Cumulus Media, The Gilded Lily, Rodgers & Associates, VIOCITY Group and WGAL-TV; (Diamond) Benchmark Construction and Lancaster General Health/Penn Medicine; (Platinum) RKL; and (Gold) Hondru Auto
For a complete list of sponsors, click here.
$81,437 was spent on food over both days – that's hundreds of breakfast logs, thousands of donuts and more milkshakes than we could count! The Amish community arrived at 3:45 a.m. Saturday and Monday to begin preparing the delicious food, donating all of their time and resources to make the food building a delicious experience that would raise as much money as possible.
$65,000, a record, was donated during the Day of Care auction held both days in building #8. It costs Hospice & Community Care $187 a day to care for one hospice patient, and with bidders donating one to seven days of care they have provided days without the stress of being a caregiver to patients and families. Thank you to our sponsor, Engle Printing & Publishing.
$13,300 was spent, collectively, on the two vintage Ty Cobb baseball cards. Thank you to Jill Harsh and her family for donating these rare collectibles.
In its first year, the Tool Auction did extremely well – raising $12,000.
91 quilts were auctioned off
An Amish buggy was auctioned off – raising $8,000
12 was the number of times the Memorial sheet cake was resold on Monday
186 butterfly garden ornaments were sold over both days
7 hours and 45 minutes was the amount of time it took to auction off 414 sports memorabilia
Visit the Specialty Auction pages for more fun facts…
Thank you for making this year spectacular. We'll see you next year!
Mark your Calendar
Labor Day Auction
September 5 and 7, 2020