Back
Donate Auction Items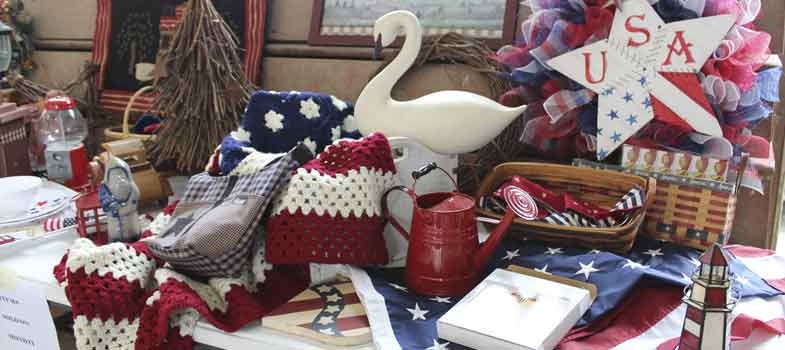 Hospice & Community Care accepts and stores donations for the Labor Day Auction year-round. Lists of accepted donations and where they are accepted are below. Questions about donations may be directed to the Development Office at (717) 295-3900.
New Items, Sports Memorabilia, Original Works of Art & Quilts may be delivered to Hospice & Community Care Monday – Friday from 8:30 am – 4:00 p.m.
Hospice & Community Care
685 Good Drive
Lancaster, PA
All other items may be delivered to Burle Business Park 24 hours a day, seven days a week, 365 days a year.  This is a self-service drop-off location.
Burle Business Park (Building #16)
1022 New Holland Avenue
Lancaster, PA
Items we accept:
New or Gently Used Quilts
Experiences/Vacation packages
Gift certificates
Sports memorabilia, game tickets or golf outings
Original works of art
Jewelry
Gift baskets
Pottery or Woodwork
Collectibles
Gently used home items/décor
New or used wood or metal furniture/furnishings
New or gently used upholstered furniture
New or used tools
Antiques
Donating Used Vehicles
If you have a used car, truck, motorcycle, RV, boat or ATV, you can donate it to Hospice & Community Care's Labor Day Auction!  Not only is this a fast, easy way to get rid of an unwanted vehicle, it's a great way to help people coping with serious illness, end of life and loss.
We take vehicles in any condition as long as you can get the vehicle to us. Contact the Development Office at (717) 295-3900 or info@hospicecommunity.org for details.
Items we do not accept:
Mattresses, pillows
Stuffed animals or soft-sided toys, etc.
Heavily used upholstered furniture
Large appliances (refrigerators, water heaters, air conditioners, etc)
Small appliances (microwaves, toasters, etc.)
Electronics (stereos, computers, and TV's etc.)
Large exercise equipment (treadmills, bikes, etc)
Records
Books
Puzzles
VHS tapes, DVDs
Clothing
Pianos/Organs
Suggestions of places that may accept items that we do NOT:
Large Items:
United Way of Lancaster County – (717) 291-5462
 Appliances/Computers:
Free Geek Penn in Ephrata – (717) 721-2494
Lancaster County Solid Waste Management Authority – (717) 397-9968
 Clothing:
Lancaster City Clothing Bank (Council of Churches) – (717) 291-2261
Deb's House (accepts children's clothing) – (717) 431-0515
Matthew 25 Thrift Shop – (717) 626-4451
Community Aid – (717) 412-7706
Books:
Lancaster County Public Library Book Sale – (717) 295-1950
Matthew 25 Thrift Shop – (717) 626-4451
Community Aid – (717) 412-7706