Back
Quilt Auction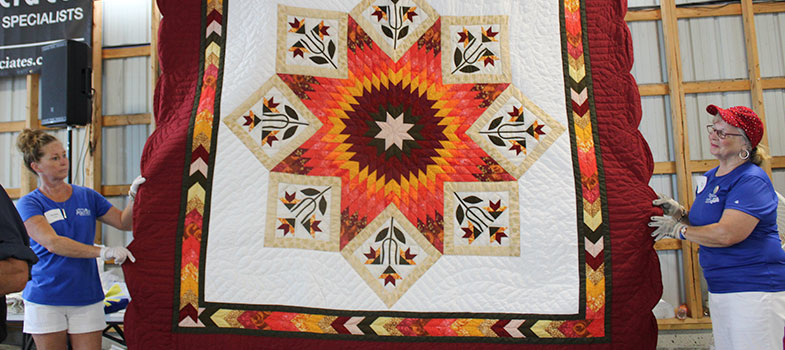 Monday, September 5 at 10:00 a.m.
Featuring beautiful handmade quilts from the Amish community, quilting groups, individuals, businesses and volunteers. Quilts of all sizes, colors, new and gently used as well as quilted items will be featured.
If you would like to donate new or gently used quilts or quilted items contact Hospice & Community Care at (717) 295-3900. Quilts may be picked up or delivered to a location near you:
Hospice & Community Care, 685 Good Drive, Lancaster
55-A South Vintage Road, Paradise
270 Cut Road, Gap
Please share this information with others in the community who may be interested in donating.
Watch for a listing of quilts up for bid as they become available.