Back
High End Auction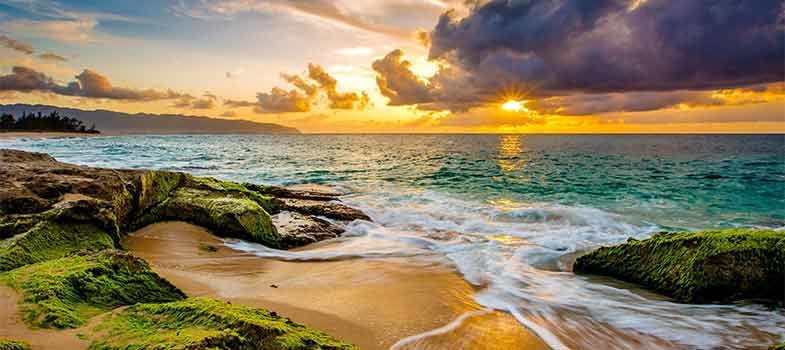 Monday, September 6 at 12:00 Noon in Area #8
Hospice & Community Care is thrilled to present the following High End Items and recognize the generous
businesses and individuals who donated them.
Essa Flory Panda. Donated by Thelma Flory, in memory of Essa Flory, for whom the Hospice Center on Good Drive is named. Essa collected pandas and each year, Thelma has donated a piece of Essa's collection to the Labor Day Auction.
Lancaster Barnstormers Skybox Suite & Food. Gather your party of 24 and cheer on the local team in style! Enjoy snacks from popcorn to charcuterie in your own private skybox at a game of your choice for the 2022 season. Donated by the Lancaster Barnstormers.
Celebrate You Gift Card Bundle! Tanya Stewart Photography – Gift Card for 30 Minute Mini Photo Session; Festoon – $200 Gift Certificate; Mulberry Salon & Spa – Gift
Certificate for a Spa Manicure and Express Facial (Exp. 7/2022).
Diamond Journey Pendant. Stunning journey pendant featuring 14 karat Yellow Gold with eight Round Brilliant Cut Diamonds and 60 Baguette Diamonds with a total of over 2.00 carats. Donated by Parkhill Jewelry.
Find Your Winning Moment at Wind Creek Casino. Package includes four tickets to one of PA's leading casinos that boasts over 3,000 slot machines, more than 200 table games, live dealer stadium gaming and more! Depart 7:45 a.m. from L.A. Fitness (1300 Lititz Pike, Lancaster – Golden Triangle Shopping Center) and return late evening. (2 packages available). Donated by Bailey Family of Companies.
Family Portrait with Lindsay Rossman Photography. Capture lasting memories with your family. Package includes an outdoor or indoor shoot location of your choosing in Lancaster County, along with an 8×10" print. Donated by Lindsay Rossman Photography.
Private Dinner for Eight. Gather your group for a one-of-a-kind in-home dining experience. You'll relish a delicious four-course meal prepared by Food Network Chopped Champion, Niki Marchetti. As a graduate of The Culinary Institute of America, Chef Marchetti honed her skills at top restaurants in Philadelphia before becoming an instructor at The Pennsylvania School of Culinary Arts in Lancaster.
Fine Dining Around Lancaster County. Savor the best that Lancaster County has to offer with $100 gift cards each to Gibraltar Restaurant, Lititz Springs Inn, The Log Cabin, The
Greenfield Restaurant and Bar, and Ciro's Italian Bistro. Donated by Bonnie Jess Lopane.
Hand-Turned Walnut Bowl. This beautifully handcrafted bowl by local artist and Hospice supporter, Robert Gochnauer, features a natural edge finish.
Nine Days at the Shore. You won't get a better view or use of the ocean than from this beautiful sixth floor oceanfront condominium in Ocean City, Maryland. Accommodations
include two bedrooms, two baths, full kitchen, living/dining room, laundry room, porch overlooking the ocean, indoor heated pool, elevator, sauna, sundeck, outside showers, and parking for two cars. Six-person limit. Virtually any NINE consecutive days between October 1, 2021 and June 30, 2022. No pets or smoking. Donated by Susan Bonekemper.
Rose Gold Ring with Chocolate Diamond. 14 karat Rose Gold Multi Crossover Ring featuring 1.11 ctw of Chocolate and White Round Brilliant Cut Diamond. G/H color; SI1 clarity. Size 7. Donated by Brent L. Miller Jewelers & Goldsmiths.
"Vines to Wines" Tour & Tasting at Waltz Vineyards & Graze Lancaster's Charcuterie Board with Chauffeured Transportation for 10. Gather your friends and discover Lancaster County's premier wine tasting experience at Waltz Vineyards Estate Winery and arrive in style in your chauffeured Mercedes Sprinter (Six hour maximum; must remain within Lancaster County)! Enhance the experience with a sumptuous charcuterie board from the popular Graze Lancaster ("The Groupie" board serves 10 – 12 people). Donated by Waltz Vineyards, Graze Lancaster, and Charles F. Snyder Funeral Home & Crematory.
Dude for a Day. One painter will be at your disposal for an 8-hour workday. Dude for a Day can be used for any interior or exterior painting project and includes a well-trained paint technician, a fully equipped company vehicle with all the necessary supplies (except paint) and eight hours of quality craftsmanship. Donated by Two Dudes Painting Company.
Car Care Extraordinaire Gift Card Bundle. Columbia Tire Outlet & Garage – Gift Certificate for Oil Lube & Filter Change and Gift Certificate for All-Wheel Alignment; Landis Car Wash & Lube – $20 Gift Certificate; Abel Tire, Inc. – $35 Gift Card; Car Clinic – $25 Gift Card.
Hand-Turned Wood Bowl. This beautiful bowl was expertly crafted and donated by local artisan, Ronald Sheehan.
Downtown Lancaster Architectural Walking Tour. Gregg Scott, FAIA, will be hosting a private walking tour of Historic Downtown Lancaster. This tour will highlight a diverse mix
of commercial and residential buildings reflecting a myriad of architectural styles, all within a few blocks of the city square. Many of the featured buildings are the direct result of the impressive architectural career of Lancaster's own C. Emlen Urban. Headsets for up to 20 guests are available. $200 for lunch at Annie Bailey's Public House is included. A mutual date must be decided upon between buyer and Gregg Scott. Donated by Gregg Scott and Amy Lewis.
Rhodolite Garnet & Diamond Necklace. 14 karat Yellow Gold Chain featuring 1.50 Carat Garnet and 28 Round Diamonds with tcw of .18 carat. Donated by Parkhill Jewelry.
Two Season Tickets for the Lancaster Barnstormers 2022 season. As a Barnstormers full-season ticket holder, you'll never miss a pitch as you enjoy the full 60-game slate– a $700 value. Donated by Lancaster Barnstormers.
Apple iPad Mini. Small in size, big in capability with 7.9" display and 64 GB storage. Includes iPad, power cord and USB power adapter. Donated by Lisa Palmquist.
Five-Night Stay in Great Smoky Mountains (June 19-24, 2022). Breathe in that fresh mountain air and let go of your everyday worries in this beautiful mountain vacation home that sleeps 12. Amenities for this amazing retreat include fully equipped kitchen, hot tub, home theater, game room, and breathtaking views from the outdoor deck. Enjoy beautiful vaulted ceilings and hardwood floors in the open living room, kitchen, and dining areas. Along with cozy, plush furnishings in the living room, you'll find a floor to ceiling stacked stone fireplace. The handsome dining room table allows seating for eight, with extra seating at the bar. Community has pool that guests can also use. Action packed Pigeon Forge and Gatlinburg, as well as the Great Smoky Mountain National Park, is just a short car ride away. For photos and details, visit https://eaglesridge.com/pigeon-forge-cabin/best-of-both-worlds. Donated by Greg and Vicki Berkey.
Everything She Wants Gift Card Bundle. Flowers, (Jane's Flower Shop's $50 Gift Card); Jewelry, (Ream Jewelers $250 Gift Card); Delicious Dinner, (Lombardo's Restaurant's $150 Gift Card).
Skydive (IAD) First Jump Course. After 5-6 hours of ground school, make your first solo jump from 3,500 feet. While exiting the plane, the instructor will assist in deploying your
parachute. You will enjoy a 4 to 5 minute radio-assisted canopy ride to the ground. Donated by Maytown Sport Parachute Club.
14 Karat White Gold Necklace and Pierced Earring Set. Three Round Genuine Blue Sapphires (1.10 tw), 30 Round Brilliant Cut Diamonds (.7 tw), 20" Diamond Cut Cable Link Chain with lobster claw closure. Donated by Oletown Jewelers.
Honey-Do List Gift Card Bundle. Landis Car Wash & Lube – Gift Certificate for Oil Change and a Gift Certificate for Interior & Exterior Car Wash; Bomberger's Lawn & Garden Store, Inc. – $25 Gift Card; Longenecker's True Value – $25 Gift Card; Musselman Lumber – $100 Gift Card; The White Swan – $50 Gift Card.
Fitness First Gift Card Bundle. Formula Fitness & Aerobics – Gift Certificate for 1-Year Membership; Janet Erb – 90 Minute Therapeutic Massage; The Inside Track – $50 Gift Card; Subway – $25 Gift Card.
Freshwater Pearl Necklace. Elegant 17.5" Strand of Freshwater Pearls 6.5 x 7 mm with sterling silver clasp. Donated by Vanscoy, Maurer & Bash Diamond Jewelers.
Tasting for 8-15 at Seasons Tap Room. Grab your fellow foodies for an olive oil odyssey. Passionate purveyors of olive oils and vinegars will serve, educate, and inspire you
with information about the culinary and health benefits as you sample these tasty Mediterranean condiments
(bread provided; BYOB). Enjoy a 15% discount on all items purchased that day. Cap off the experience with small plates and pizza at Lancaster's well-loved Press Room next door. Donated by Seasons Olive Oil & Vinegar Tap Room.
One Week Stay in Palm Springs, CA Vacation Home. Willow Run, with magnificent views of the San Jacinto Mountains, is a beautifully-appointed 3 bedroom, 2 bathroom home featuring authentic Mid-Century Modern style with a "kiss of kitsch." Private saltwater pool and spa, new kitchen, fire pit and gas grill. Comfortably sleeps six. More details available at https://willowrunpalmsprings.com/property/. No smoking or pets; does not include airfare. Donated by Sandy Gray of Lancaster's own Pyfer, Reese, Straub, Gray & Farhat, P.C.
In Town Excursion Gift Card Bundle. Yorgo's Restaurant & Lounge – $50 Gift Card; Prima Theatre – Two Tickets for Any 2021 Show; Holiday Inn Lancaster – Gift Certificate for a
One Night Stay with Breakfast for Two.
Christmas in New York. Experience Christmas in New York, with round-trip transportation on Executive Coach on December 18, 2021. The bus will leave at 6:30 a.m. from
Hospice & Community Care, 685 Good Drive, Lancaster and will leave New York from the Winter Garden Theatre at 7:00 p.m. Trip sold in sets of 4 (13 sets available). Donated by Executive Coach, Inc.
York Revolution Skybox Suite. Gather your party of 20 and cheer on the Revs team in style! Valid for game during the 2022 season. Donated by the Peoples Bank, A Codorus Valley Company.
Ice Cream Party for 30. Perfect for a birthday party, bridal shower or neighborhood block party. Enjoy your choice of Maplehofe Dairy's ice creams and all the fixings! Donated by
Maplehofe Dairy Farm Store.
Resort Vacation Certificate's 7-Night Vacation in Worldwide Destinations. Wyndham Destinations is the world's largest vacation ownership Exchange and Rental Company, with a global presence in 110 countries and access to 4200 + affiliated resorts around the world. The Resort Vacation Certificate (RVC) is redeemable towards a seven night (one week) vacation stay in popular destinations and affiliated resorts around the world. Certificates offer exciting experiences and lifetime memories that come from amazing vacations. Trip must be taken within one year after booking. Donated by Wyndham Destinations.
Weekend in the Country Gift Card Bundle. Country Loft Antiques – $50 Gift Certificate; Katie's Kitchen Authentic Amish Food – $30 Gift Card; Strasburg Country Store &
Creamery – $25 Gift Certificate; Osceola Mill House Bed & Breakfast – One Night stay in the Fireside Room. Petite Day Spa Package. Refresh your body, mind, and soul
with the Petite Day Spa Package at the Spa at Leola Village, Lancaster's only Forbes Travel Four Star Awarded Spa. The Package includes a 50-minute Classis Massage, a 50-minute
Facial, and the Destinations Manicure and Pedicure, topped off with a delicious lunch from our Spa Menu. The Spa perfectly blends fine Italian style fabrics with rustic antiques in a tranquil and peaceful setting…overall pampering at its finest (Value $300). Donated by The Inn at Leola Village.
Teeth Whitening and Full Dental Examination. If your teeth are stained, sport a persistent yellowish color, or just look dull, Dr. Feddock will use safe bleaching procedures to brighten up your smile. Professional teeth whitening is precise and won't damage your enamel or gums. Voted Best of Lancaster County 2017. Donated by Feddock Family Dentistry.
Penny's Ice Cream Cart Experience. Ice cream cart experience for two hours for up to 35 people within a one hour drive of Lancaster. Donated by Penny's Ice Cream.
Dinner & One Night Stay with Private Tour at Rock Lititz Hotel. Experience one of the oldest and newest destinations in one of America's Coolest Small Towns–Lititz! Enjoy dinner at Lititz Springs Inn (home of Bullshead Tavern) and a stroll through town before heading back for a one-night stay at Rock Lititz Hotel. You'll love your private tour of the hotel, which boasts phenomenal rock-n-roll memorabilia. Donated by Rock Lititz Hotel and Lititz Springs Inn.
Food Truck Experience for 35. Enjoy your own, private, food truck experience for two hours for up to 35 guests in Lancaster County. Each guest will receive fresh chicken
strips, cole slaw and fries. Beverages and condiments are not provided. Location and date can be mutually decided on with truck owner. Donated by Good Guys Chicken & Fries.
Wine Pairing Experience for Eight. Enjoy our private 8-person tasting room experience in the beautifully renovated Britain Hill Tasting Room (formerly The Lampeter
Café). Your evening will include a paired tasting with six wines of your choice. Wines will be paired with local cheeses, chocolates and desserts. Once your tasting is complete, relax and enjoy a complimentary glass of your favorite wine and remember your unique experience with a take-home Britain Hill wine glass. Donated by Britain Hill Venue & Vineyard.
Dinner for a Week Gift Card Bundle. Black Olive Family Diner – $100 Gift Certificate; Blue Pacific Sushi & Grill – $50 Gift Card; Reflections Restaurant – $30 Gift Certificate; Ciro's
Italian Bistro – $50 Gift Card; Sukhothai Thai Restaurant – $25 Gift Card.
Hot Air Balloon Ride. Treat yourself to majestic views of Lancaster County farmland, flying over Intercourse, Bird-in-Hand, and Strasburg. On a clear day, you might even see the headwaters of the Chesapeake Bay or Delaware Bay! If you're looking for something fun to do out doors or a romantic date idea, take flight in an exciting, yet peaceful, hot air balloon ride! Donated by US Hot Air Balloon Team.
Four Guest Passes to the Fulton Theatre. Treat your family or friends to a 2021/2022 mainstage production at the Fulton Theater. The 2021/2022 shows include Fun House,
Cinderella, The 25th Annual Putnam County Spelling Bee, The Sound of Music, Smokey Joe's Café, Man of La Mancha. Donated by Fulton Theatre.
Digital Billboard for 4 Weeks. Billboard must be used within one year from the Labor Day Auction. Billboard can be used during any month on a space available basis.
Location will be in general market coverage in Lamar Advertising's local Lancaster/York/Hanover or Lebanon markets. Donated by Lamar Advertising.
Night on the Town. Enjoy dinner and cocktails on the town with a $100 Visa Gift Card and limousine service for six. Limo must remain in Lancaster County. Donated by Groff Funeral & Cremation Services.