Back
Donate Auction Items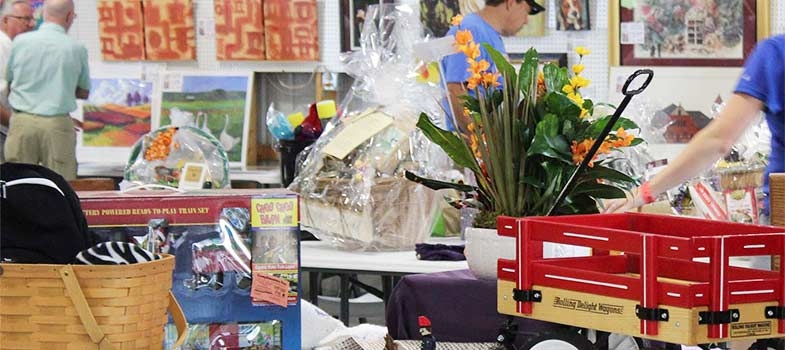 Due to storage limitations, some of our donation policies have been modified:
We are accepting NEW items at Hospice & Community Care BY APPOINTMENT ONLY.
We are no longer able to accept USED items at Burle Business Park or Good Drive this year.
New item donations must be received by August 14. Questions may be directed to Hospice's Special Events Coordinator, Holly Cheek, at (717) 391-2434 or hcheek@hospicecommunity.org.
Donations we are in need of for the online Auction:
New Items including Jewelry, Quilts, Home Décor, Furniture
Vacation/Getaway Packages
Gift Certificates
Gift Baskets
Used Vehicles
Donating Used Vehicles
If you have a used car, truck, motorcycle, RV, boat or ATV, you can donate it to Hospice & Community Care's Labor Day Auction!  Not only is this a fast, easy way to get rid of an unwanted vehicle, it's a great way to help people coping with serious illness, end of life and loss.
We take vehicles in any condition as long as you can get to us.  Contact the Development Office at (717) 295-3900 or info@hospicecommunity.org for details.
Suggestions of places that may accept used items this year:
Large Items:
Appliances/Computers:
Community Clearinghouse: www.donatecca.org or (717) 394-1422
Lancaster County Solid Waste Management Authority (717) 397-9968
Matthew 25 Thrift Shop (717) 626-4451
Clothing:
Lancaster City Clothing Bank (Council of Churches) (717) 291-2261
Deb's House accepts children's clothing (717) 431-0515
Matthew 25 Thrift Shop (717) 626-4451
Community Aid www.communityaid.net or (717) 412-7706
Books:
Lancaster County Public Library Book Sale (717) 295-1950
Matthew 25 Thrift Shop (717) 626-4451
Community Aid www.communityaid.net or (717) 412-7706